2017
Upcoming Shows & Events
Our 23rd Year of Presenting Live Music!
Bob is on summer break!

Once again, Bob is taking the summer off.
We're working on a great schedule for the fall.
Come back then and join us for more fabulous music!

Events already scheduled for this fall:

September 16 GLOBAL FEST, including Delgres and Pascuala Ilabaca.

October 1 Rhythm Future Quartet at Duncan Hall

November 9 The Revelers (from Lafayette, Louisiana) at Carnahan Hall

November 17 The Chandler Travis Philharmonic at Carnahan Hall

December 3 Birds of Chicago at Duncan Hall
News of other music events in Greater Lafayette and the surrounding area can be found at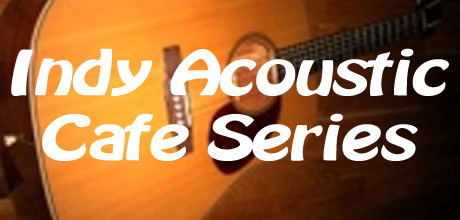 Friends of Bob is a not-for-profit cooperative that brings great music to Lafayette. Please consider becoming a dues-paying Friend of Bob
2017 dues are $10, though if you 'd like to donate more, that would be great. (Since we are a registered 501 [c][3] organization, donations above the $10 level can be tax-deductible.) Before each show, we e-mail a newsletter giving background information -- membership dues pay for the printing of posters and e-mailing of these newsletters. Plus, our affordable admission prices in small venues sometimes fail to cover expenses, so membership contributions provide us with a safety net for such occasions. Friends of Bob is a not-for-profit all-volunteer organization that works to bring outstanding live music to Lafayette. A membership form can be found by clicking on the How Can You Help button at the top of this page.
Please support this cooperative effort to bring fine music to Lafayette.
Friends of Bob -
bringing great music to small venues, for early shows at affordable prices.
For additional information:
E-mail to: fofbob@gmail.com
Copyright 2017 Friends of Bob
Friends of Bob website donated by
Dave's Computer World


Public Access Internet Provider.