2017
Upcoming Shows & Events
Our 23rd Year of Presenting Live Music!
Friends of Bob
is excited to be co-sponsoring the
2017 Global Fest.
Global Fest 2017 West Lafayette
September 16, 2017
Main Stage / Columbia Street & Chauncey Avenue
Join us for a full day of events to celebrate our diverse community and world cultures through music, dance, crafts, displays, and international food.

FREE and open to the public

Featured Performances
Pascuala Ilabaca A. y Fauna
7:30PM (EXACT TIME SUBJECT TO CHANGE)

Armed with her accordion and her formidable band, Fauna, Pascuala Ilabaca leads the charge of a new generation of Chilean musicians. Inspired by Violetta Parra (the mother of Latin American folk) and influences as far-flung as Mexico and India (where she studied music for a year), Ilabaca's bass-slapping funk, slow-burn boleros, buoyant cumbias, and more illustrate why Rolling Stone says "she just doesn't sound like anybody else."

Delgres
9:00PM (EXACT TIME SUBJECT TO CHANGE)

An eternal harbor for nomadic souls, New Orleans became the haven to which many Caribbean people of Guadaloupe fled at the turn of the 19th century—escaping Napoleon's declaration of slavery or the revolution that followed. Based in Guadaloupe today, Delgres channels those ancestral feelings of repression and exile— bridging the gap between Caribbean lament and Delta blues with music that captures both cultures in all their bittersweet buoyancy.

PRESENTED
West Lafayette - City Government
and
International Center of West Lafayette
with
West Lafayette Parks & Recreation Department
Morton Community Center
West Lafayette Public Library
Purdue Convocations
Friends of Bob Live Music Co-op
Purdue Black Cultural Center
International Programs Purdue University
Friends of Bob Events already scheduled for this fall:

October 1 Rhythm Future Quartet at Duncan Hall

November 9 The Revelers (from Lafayette, Louisiana) at Carnahan Hall

November 17 The Chandler Travis Philharmonic at Carnahan Hall

December 3 Birds of Chicago at Duncan Hall
News of other music events in Greater Lafayette and the surrounding area can be found at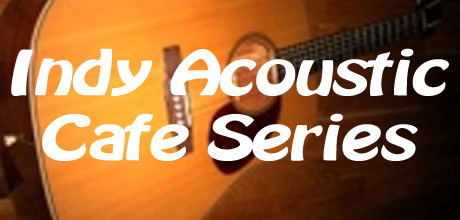 Friends of Bob is a not-for-profit cooperative that brings great music to Lafayette. Please consider becoming a dues-paying Friend of Bob
2017 dues are $10, though if you 'd like to donate more, that would be great. (Since we are a registered 501 [c][3] organization, donations above the $10 level can be tax-deductible.) Before each show, we e-mail a newsletter giving background information -- membership dues pay for the printing of posters and e-mailing of these newsletters. Plus, our affordable admission prices in small venues sometimes fail to cover expenses, so membership contributions provide us with a safety net for such occasions. Friends of Bob is a not-for-profit all-volunteer organization that works to bring outstanding live music to Lafayette. A membership form can be found by clicking on the How Can You Help button at the top of this page.
Please support this cooperative effort to bring fine music to Lafayette.
Friends of Bob -
bringing great music to small venues, for early shows at affordable prices.
For additional information:
E-mail to: fofbob@gmail.com
Copyright 2017 Friends of Bob
Friends of Bob website donated by
Dave's Computer World


Public Access Internet Provider.